Todays post comes from Paul who blogs at The Code to Riches
1 Debt 2 Debt, Bad Debt Good Debt
I have a terrible confession to make. I know there are LOTS of financial bloggers out there that are going to disagree with me, and in fact I would say some of the most famous personal finance bloggers in the world are going to disagree with me. But I've taken a stance on a very controversial topic, and it's not the popular belief. Here's a story…
When I was but a wee lad, I was sitting in my corporate finance class in college and learning about how corporations used debt vs. equity to finance projects. My teacher like to teach using the Socratic (SP?) method, meaning he would question every single response we ever gave. He was also Australian, and a total boss.
But on this day we were talking about debt vs. equity financing, a curious thought started to find its way to the front of my mind. We had learned that as you increase the amount of debt you use, you increase the expected return on the equity of the project.
Allow me to explain using an example that most people are familiar with: houses. Let's say we have 4 different people who are all buying the same house as an investment property. The house costs $100,000, can be rented out for $1200/month, and requires absolutely not taxes, maintenance, insurance, or anything (just to make this example simple). The only cost associated with the house is the mortgage payment.
If we assume a 4% interest rate on a 30 year mortgage, then let's run some numbers.
Person 1 – Buys the house using cash, no mortgage. That means that they spend 100,000 and as such own 100% of the home. They then rent it out and receive the full $1,200 per month. That means that their annual return is ( $1,200 per month x 12 months ) / 100,000. They're annual return is 14.4%. Not bad, considering they would probably average no more than 11% a year in the stock market.
Person 2 – Buys with a strange mortgage, one where he puts up 50% down payment, and finance the other 50% through a bank. His mortgage payment would then be $239 (see assumptions above). That means that from the $1,200 he received in rent, he'd have to pay $239. That means he would have $961 left over. To find the annual return, you'd multiply $961 by 12 months, and then divide that number by the amount he invested in the house; in this case $50,000 (remember, he only put up half of the house cost. The bank put up the other half). So, when you do 961×12/50000, you get barely over 23%.
Hmm… interesting thing happening here… let's continue.
Person 3 – This person buys a house with a conventional mortgage. She puts up a 20% down payment, and finances the rest. She pays 20,000 dollars, and takes out an $80,000 mortgage.
The mortgage payment for her is going to be $382. When you subtract that from her rental income, you get a monthly cash flow of $818. That number, multiplied by 12, divided by her investment of $20,000, gets you an annual return of 49%. There might have been a few instances in the entire history of the stock market when it went up that much in one year. That's an amazing return.
Person 4 – This guy is financing the ENTIRE house, and isn't putting a single penny up for the investment. His mortgage payment is going to be $477, which makes his monthly cash flow $723. But here's the rub; if he didn't put any money down, then there is no divisor, no denominator, no way for us to determine his annual return. It's like he's making money from absolutely no equity. In theory, he's getting INFINITE RETURNS!
To summarize real quick, we went from 14% to 23% to 49% to INFINITY AND BEYOND!!!
Now, this is a simplistic example, and if you really wanted the convoluted finance degree example I could give you one, but this example illustrates my point exactly, which is this.
NOT ALL DEBT IS BAD!
I can already hear David Ramsey saying that he can feel a disturbance in the force. I feel just by saying that, it's like I've walked into a Weight Watcher's meeting with a giant tray of cookies and a couple of jugs of whole milk.
But keep in mind, I worded this very specifically – I said, "Not all debt is bad." To be honest, some debt is great, and some is absolute shit. This article is designed to make sure you, dear reader, can tell the difference.
The Good Debt
Yes, there IS such a thing as good debt. In some instances, I would even say that some good debt is necessary debt; we don't all have $200,000 to drop on a house. The following are the different kinds of debt that I would say are good to have. These debts have two main things in common: they're (relatively) cheap, and most of them increase income! That being said, here are the debts you have my blessing to possess:
Mortgage – This is probably the most obvious one on the list, not just because I used it in an example a couple hundred words ago, but also because this is the debt that pretty much everyone is familiar with. It's a good thing that mortgages exist; without them, most of us would not be able to afford, and subsequently move into, a house until we were 50 years old.
Mortgages not only help owner/occupants, but also investors of real estate as well. Being able to reserve 50%-80% of your cash to invest in other projects means that not only do mortgages increase returns, but they help investors purchase more properties.
That being said, it's not like every single mortgage out there is a rosy picture of the American Dream. Some mortgages were absolute shit (I'm looking at you, housing bubble of 07/08) and sometimes the rates on them can get pretty high (though this really hasn't happened in my lifetime). Remember, cheap debt that increases income is the kind of debt you want. Expensive debt is the kind of debt you want to shun like a stinky leper that's a Detroit lions fan… ew…
…gross (Mr AE – Yea that is really gross)
Student Loans
So yes, the amount of student debt in the United States is truly staggering. But the fact still remains that getting a college education is still one of the best investments you can make in terms of lifetime earnings. Well, that and reading thecodetoriches.com… ;)#SHAMELESSPLUG
But for the most part, even at 6.8% student loans are still not a bad deal when you consider how much more money you'll be making over your lifetime. But of course, this comes with a caveat…
You can't honestly expect to go into your college career, major in something absolutely stupid/useless at a terrible university (I'm looking at you, basket weaving at University of Phoenix) and expect to make a ton of money JUST because you got a degree. Like with all investments, you have to have a good idea of what you can do afterwards that will have made all those loans worth it. If I had to go back and do it all over again, I'd do something more mathy-sciency-engineeringy so my salary would be a bit higher.
Oh, and another point; if the choice is taking out a lot of loans to get a degree, or not get a degree at all, it OBVIOUSLY makes more sense to spend that money now and make it back over and over again over the course of your working life. I'd much rather have student loans, but a job that pays decently with good benefits, then slave away at McDonald's for my $8/hr.
But I guess my point is, even at relatively high rates, student loan debt still makes sense.
Even though it sucks. We all know it sucks.
#sadface
Business Loans
– This one should go without saying, as the whole point of pretty much any business is to make money. But if you need a loan to start a business, be your own boss, achieve financial freedom, and all that good stuff, then by all means get one. But yet again, this comes with a caveat…Just because you're getting a loan for your business doesn't necessarily mean that it's ok to get the debt. After all, you might be better off boot-strapping for a while if you can afford to, to make sure that your cashflow stays positive. Just like with the mortgage, if you're sure that getting the debt is going to increase your returns, then I say go for it. If you've got the math behind you, then why not? But be sure that the math works out. There's nothing worse than having a business that can't get cashflow positive because you're stuck in a crappy loan.
Car Loans
– Ok, so I know that no one likes to go shopping for cars, as car salesmen are the bane of my existence. And I know no one likes to pay for cars either. But in this country, they are pretty much a necessity, especially if you're the kind of person that wants to live out west where cities are hundreds of miles away from each other (or in L.A.'s case, when there is no public transportation to speak of).But because they are pretty much a necessity, I'm going to say that any car loan debt you have is good debt. Well, maybe not good, but certainly necessary. Cars do tend to make terrible investments, and certainly don't help to increase your cash flow in the conventional sense (though they do help get you to work).All that being said, there is one good thing that can be said about car loans: They tend to be really, really cheap. So if you're getting a loan for a car, you can expect to pay anything between 2-5%, which in the grand scheme of things isn't a ton of interest.
So there you have it: thecodetoriches.com approved list of 4 good debts you can have.
Bad Debt
The example I gave at the beginning of this article was a great way to demonstrate how debt can increase overall expected returns on investments. The example DOES NOT demonstrate why it's ok and just use debt to finance absolutely everything in your life. Here's what I absolutely forbid you to use as debt in your lifetime:
Consumer debt – Very few people can save up enough money by the time they're 30 to purchase a house. A house makes a good investment because it tracks inflation and provides diversification benefits outside of the stock market.
On the other hand, you ABSOLUTELY can save up enough to buy a new TV, furniture, bed, fancy sunglasses, clothes/new shoes, etc. These are things that you need to be saving up for. What a lot of people decide to do is use their credit cards as a way to finance a giant purchase, and try to pay it back over time.
Except that the interest rate on consumer debt can be ridiculously high, like 15-25% per year. Which means that $1,000 TV is no longer a $1,000 TV: it's way more than that.
Credit cards have two main value propositions: they're super easy to carry around (easier than cash) and the points you get from the rewards programs act as free money. Outside of that, the interest rate is so high that it NEVER makes sense to use credit card debt as a short term loan.
Obnoxious debt – While consumer debt could be included under the term "Obnoxious", what I'm really talking about here is debt that is completely unnecessary. For example, you should never, ever, EVER need to take out a payday loan to bridge the gaps between paychecks. If that's the case, you need to have a stricter budget or work on getting a better paying job. Payday loans are borderline predatory with the amount of interest they charge over a given short amount of time (like 5% PER WEEK). Long story short: Payday loans are bad news, and you need to stay away from them ALWAYS!
The other side of obnoxious debt really doesn't have to do with the interest you're being charged, but with the total amount of debt that you're taking out. For example, conventional wisdom says that you can afford a house whose price is roughly 2-3x your gross annual salary.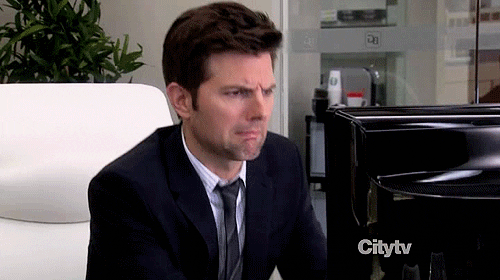 That being said, there have been times in history when people were approved for mortgages that they had no right being approved for. Which means that at the end of the day, it's up to YOU as the consumer to make sure that you haven't taken on too much debt.
Ok, so then how do I know how much debt is too much debt?
Well, simply put, if more than 30% of your net income is going towards debt payments (mortgage, student loan, car loan, etc.) then you're really not in great financial shape. Keep that percentage under 30%, and you'll have a much better chance of being to meet all of your financial obligations.
Margin – Part of me doesn't even want to write about this because some readers might not be familiar with this concept, but here it is anyway. Margin is basically a loan given by stock brokerages to traders in order to make trades. Much in the same way debt helps to increase returns in real estate, you'll find that using margin the right way will increase your returns as a trader.
Except… NO ONE KNOWS HOW TO USE MARGIN CORRECTLY AND YOU'RE NEVER GOING TO BE A PROFITABLE, LONG-TERM STOCK TRADER.
"Well, Paul, I read this book about trading and I'm pretty confident that…"
SHUT UP. YOU'LL NEVER BE A GOOD STOCK TRADER, SO DON'T EVEN THINK ABOUT USING YOUR OWN MONEY TO DO IT. AND DON'T EEVVEERRR USE MARGIN, EVEN IF YOU DO DECIDE TO START TRADING.
The sad truth is that humans really have no good way to predict the prices of stocks. If you don't believe me, check out my post over at Distilled Dollar about how we ALL make the same behavioral finance mistakes.
Here's what you need to know about margin in stock trading: never use it.
1 Debt 2 Debt Bad Debt Good Debt – The Wrap Up
Much like a lightsaber, debt is simply a tool. What really matters is how you decide to use it. Are you going to going to use it sparingly and appropriately, in order to buy things that increase your income or that you actually need? Or are you using it to buy the latest and greatest piece of technology so that you can keep up with the Jones? Hint: there is a right answer?
Comment below on the following, as I'd love to hear your thoughts: Do you think debt is the lowest caste of financial tools and should be shunned like an Untouchable? Or do you think that it has a place in every financial plan? Is there a middle ground? Was there ever a time that you used too much debt and it didn't work out? Or maybe it did work out?